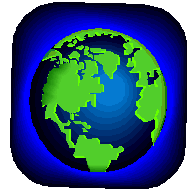 I received a Bachelor of Music degree with high honors from the renowned jazz college Berklee College of Music in 1991.  Surprisingly, guitar was not my focus in school.070-488
  I majored in Film Composition and Music Production.  Since graduating with honors, my music has taken me to Europe and three tours throughout the Eastern United States. I have performed at the Great Woods Center for Performing Arts (Tweeter Center) and I have traveled to the international music festival, 'Maré de Augoste' in Portugal.  I have had the fortune to personally meet and study guitar with some of my favorite musicians, including Pat Metheny, Michael Hedges, 500-201 and Pierre Bensusan.  (Paul McCartney is still pending…).
Over the past five years, I have had the great honor to perform at over 100 wedding ceremonies in the New England area, and have been invited to share my art in many world-class museums including the Museum of Fine Arts, The DeCordova Museum, The Hammond Castle, and the Museum of Contemporary Art.
I currently live in Marblehead, Massachusetts, where I perform and teach. My style is based in Flamenco, and has hints of Western European Classical, Celtic, South American, Cuban, Mexican, and Middle Eastern influences. In addition to my many eclectic tastes, I am also a master improviser and a virtuoso guitarist. My performances are articulate and sensitive.
– "to hear Mr. Spungin perform is a real treat, as the music is a perfect balance between the head and the heart, combining the spontaneity of jazz, the technique of classical, the melodies of international folk, and the rhythms of dance."