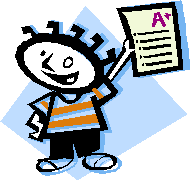 I offer private instruction to students of all ages and levels.  Each student is treated individually, and I use several different methods depending on the student's motivation, skills, and personality. 

The foundation of my classes is based in core learning principles that can be applied  well beyond the study of music. 
It is my goal to help the student 'achieve' in whatever activity they apply themselves to.

I also explore the practical concepts of ensemble performance, solo arranging, and accompaniment.

The student must choose a primary music al style at first: either Classical, Jazz, Rock, Blues, Country, Flamenco, or Folk.
Topics Covered:
Transcription
Composition
Analysis
Melodic Studies
Harmonic Studies
Rhythmic Studies
Form Analysis
Sight Reading
Phrasing
Dynamics
Articulation
Music Theory
Interval Theory
Understanding Style
Fingerboard Theory
Improvisation
Accelerated Learning Techniques
Positive Habit Forming
Listening Studies
Tuning
Instrument Care and Maintenance
Coping with Performance Anxiety
Please contact the Marblehead School of Music for more information.
Marblehead School of Music
13 Essex Street
Marblehead, MA  01945
(781) 639-4773