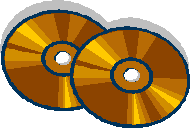 Live performances are my forte.  I use only the finest sound equipment, and have spend a great deal of time developing a style that can function as background music while at the same time be entertaining and lively.  My goal is to create a dynamic atmosphere that enhances any event. 
I always perform amplified; this is done not to be 'loud', but to be balanced throughout the room.
The recordings I send out are recorded live; what you hear is what you get.  There is no 'studio wizardry' used to alter the music.  Complete song arrangements are included on the discs.
Please fill out this form to request more information.
If you have already heard my music or have the assurance of a referral,
please click here to request performance agreement and reserve a date.
Name

 

Email Address
Event Date and Time
Request / Details
Recordings
(check the ones 
you want)
Music for Wedding Ceremonies – Instrumental (CD)


 

Flamenco and Spanish Guitar – Instrumental (CD)   

Jazz Standards – Voice (CD)   

Unplugged – Voice (CD)

Shipping Address